Hi, I'm Nadine.
I Catalyze Purpose and Progress.
Award-winning strategist, conceptual creative, sustainability advocate (ESG/SDGs), and a renaissance woman with a "science & art mindset".
Asking "WHY" and "HOW" in favor of purpose, empowerment and progress is my innate mode and has been at the core of my work throughout.
Funnily enough my first purpose-led strategy advisory work directly after university in 2007 turned Steve Jobs – the businessman who personifies purpose-driven leadership probably still the most – into a fan of my former mandate's brand.
For the past 15+ years, I've had the privilege to directly advise CEOs and executive managers of international leading companies and innovative startups on how to harness purpose-driven strategy, digital technologies, sustainability, and experience design – resulting in major improvements of performance, ROI and brand equity for companies.
I built brands and digital products that have been awarded, strategized and executed innovation and culture labs for industry leaders, created new revenue streams and business models, and developed international growth initiatives and partnerships that exceeded goals. 
Vodafone, VISA, Ford, Henkel, Berlinale Film Festival and Canyon Bicycles are some of the brands I have had the privilege to work with in addition to remarkable technology startups.
In 2016 I built Germany's first disruptive IT education company from scratch to help close the talent gap and enable people to start a new career in tech. Since then, I've been integrating the Global Sustainable Development Goals (SDGs), ESG, and financing/investing into my professional activities.  
Because back then, it made me feel sad to realize that the most needed solutions for us on this planet – those to address the climate crisis, to provide quality education, and those to enable equal opportunities – were either underfunded or not on the radar across the investment industry.
Fast-forward to today, I'm the founder of JUST DAMN RIGHT which is backed by an international network of domain experts, entrepreneurs, creatives, and investors, and which operates at the intersection of sustainability-led investing, innovation, and culture.
In addition, I personally support professionals in an exclusive 1:1 coaching setup on their individual journey to purpose and positive impact in life.
Metaphorically speaking: Nadine is like a secret asset to any business.

Jascha Stein

Serial Tech Entrepreneur & Advisory Member to WEF
Nadine is clearly ahead of her time and an inspiring leader.

Stefan Groschupf

Serial Tech Entrepreneur & Board Member
Her intricate sense and sharp foresight of identifying business opportunities, potential products and brands make her stand on the frontline of all things digital and innovative.

CEO

Consumer Goods Company
After only three months we have achieved with Nadine the things that we have been trying to achieve with several consultancies for the past eight years.

CEO

European IT Consulting Company
She is a definite asset. Her presence and leadership would always make any mediocre projects inevitable to excellency.

Pebbles Lin

Founder & Design Director at NUNC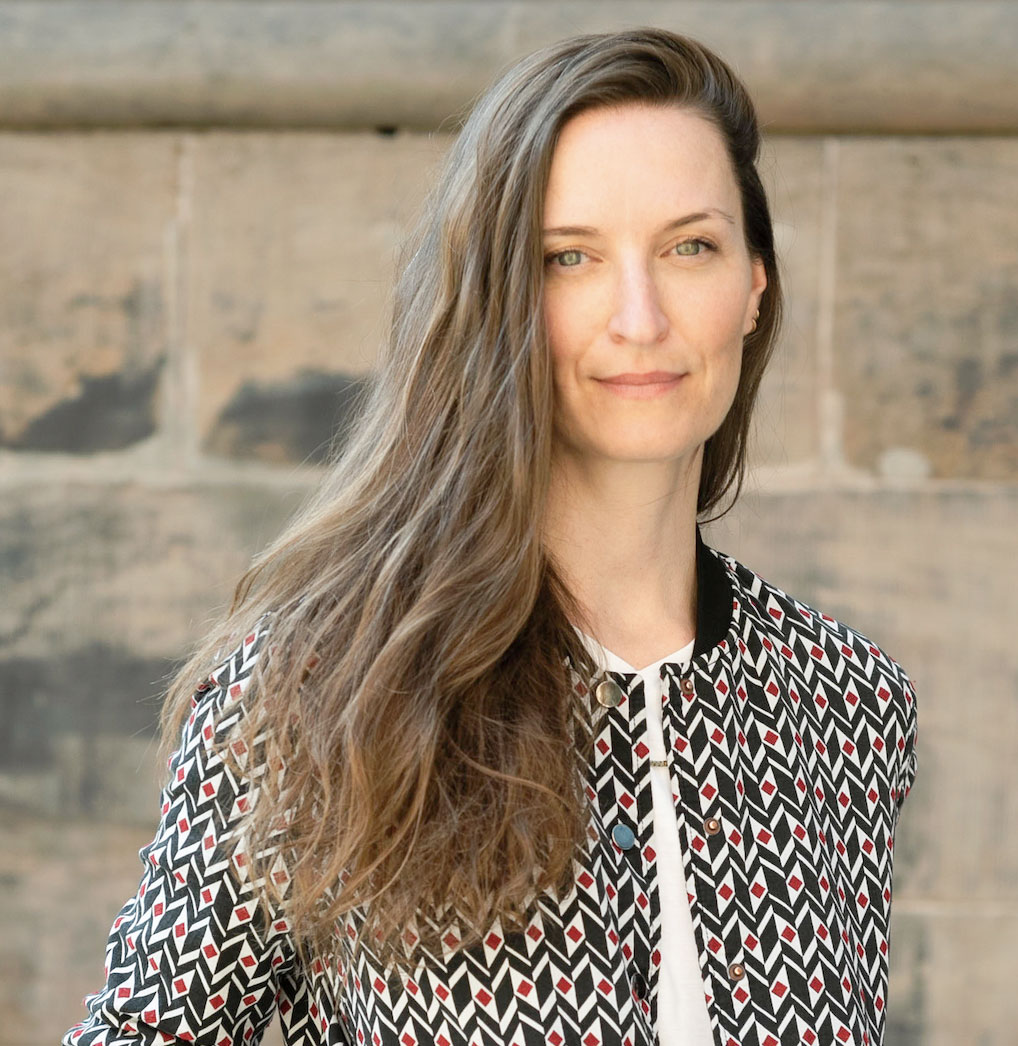 I believe that individuals inherently seek compassionate connections, sustainable ways of living, and to contribute to meaningful solutions or organizations in work and life. I also believe that economies that put people and planet first are possible and hold exciting opportunities that we cannot imagine yet.
My career has been driven by creating brands that people love and a search for responsible progress in business and society. For me, this includes being invested in the empowerment of individuals so that they could live up to their potential and contribute to relationships and society in alignment with what they value.
My Journey of Catalyzing Purpose and Progress
Some Examples of My Work
2007
I feel humble that my very first strategic advisory work right after university turned Steve Jobs into a fan of my former mandate's brand.
2008
My advisory turned MAN Trucks & Bus into the first international transportation brand that started to publicly embed its business in smart city living, electric cars and energy-efficient transportation as we start to implement only today. I advised senior executives on strategic management and conceptualized an immersive future transport experience which was showcased at one of the world's leading trade fairs.
2012/13
The first mobile app for wich I advised on brand and product strategy secured seed funding and was awarded "Best App of the Year 2013" by The Next Web.
2015
The first German market entry strategy that I advised a US-headquartered company on exceeded expectations. Among other things, I facilitated a partnership with an industry leader that allowed the US company to not only enter Germany, but also expand across Europe and to the Middle East. In addition, that partnership significantly increased brand equity and online traffic over a period of three years.
2016
In order to address the talent shortage and enable people to start a new career in technology, I set up Germany's first innovative IT-bootcamp education company. It was also my very first business that I strategized and executed end-to-end. From branding and curriculum design to operational systems, online marketing and growing an international team – all within six months. Today the company operates out of four cities in Germany.
2017
Leaning in on my experience in mobile technologies and commerce back then, I advised an international financial company on service development, which involved the strategic and operational conception of its innovation management including an international ecosystem.
2018
I decided to integrate my activities and networks from various industries under JUST DAMN RIGHT to create opportunities for co-creation and sustainability-led advisory for forward-thinking brands.
2021
ONE India was launched – the first early-stage and sustainability-focused European-Indian venture partner program that is led by women only and runs fully remotely.
I Speak, Moderate and Inspire
At Industry Household Names Across the World



Companies and institutions can experience me up close, either as speaker or moderator for three things dear to my heart:
sustainability-driven business impact
investing in 

women

 / gender-lens investing
purpose and brand building
For those occasions, I lean into my 15+ years of working internationally and across industries. I also share experiences and delightful moments from my own journey to motivate others to become active.
Request Talk or Moderation