Nice to Meet you –
I'm Nadine Bruder.
German-born, international citizen. Award-winning strategist, entrepreneur, #SDGs advocate, educator and Renaissance Woman with a "science & art mindset". Advisor to senior managers of internationally operating organizations. Industry advisor to investment companies. Angel investor and advisory board member at technology startups. Founder of JUST DAMN RIGHT, an international platform for sustainability-led ventures. Founder of the independent, not-for-profit She For Social Impact Awards.
Nadine Bruder's career began in 2007 – the year when her first strategy work was destined to turn Steve Jobs into a fan of her client's product, and when she turned MAN Trucks & Bus into the first company that publicly acted upon smart and green city living, electric cars and energy-efficient transportation as we start to implement only today.
She quickly caught the attention of senior business leaders from internationally operating organizations and has proven to be a catalytic force for growth and innovation. From e.g. creating and launching products and services as well as creating market entry strategies and high profile partnerships for foreign brands; strategically informing the development and design of advanced mobile payment solutions; to strategizing partner and corporate innovation programs; and personally advising senior executives on digital transformation, new value creation and purpose-led leadership.
Her career path changed in 2016 after having set up Germany's first innovative IT-bootcamp education company in order to address the talent shortage and the gender gap in STEM.
"I've noticed that the most needed innovations for us all on this planet – those to fight and adapt to the climate crisis, to secure democracy or to enable quality education and equal opportunities – were either underfunded, mismanaged or not on the radar in the investment industry. So I spent two years studying the United Nations global Sustainable Development Goals (SDGs) and their measurements, connecting with impact investors and family offices worldwide and have been screening sustainability-led innovations and markets."
In 2018 Nadine Bruder founded JUST DAMN RIGHT, an international platform for sustainability-led ventures. In 2020, she launched the independent, not-for-profit She For Social Impact Awards, which honor women across different industries and from different countries for their impact-led work and innovative solutions that foster a sustainable future already today.
Today, Bruder is an integrative force for sustainability strategies, business innovation, culture and impact-led investments. She takes down boundaries between professions, industries and continents. Her believe is that sustainability and self-actualization create the greatest opportunities for societies and economies, and that those will become the new defining criteria by which the success of any organization and leader will be measured.
Her latest ebook, The Value & Growth Toolbox 2020+, was released in January 2021 and is a 48-page curation of must-have tools for creativity and strategic planning, targeting a new generation of professionals who want to positively influence the post-COVID-19 world.
Nadine Bruder's industry insights and network span commerce, lifestyle/design, fintech/finance, marketing, software, AI and sustainability.
Metaphorically speaking: Nadine is like a secret weapon.

Jascha Stein

Founder & CEO, Omnibot
Nadine is clearly ahead of her time and an inspiring leader.

Stefan Groschupf

Founder and Board Member of Datameer, Founder and CEO of Automationhero
Her intricate sense and sharp foresight of identifying business opportunities, potential products and brands make her stand on the frontline of all things digital and innovative.

Head of Innovation

international Consumer Goods Company
In only three months we have achieved with Nadine the things that we have been trying to achieve with several consultancies for the past eight years.

CEO

IT Consulting Company
I finally feel empowered to take CSR to another, real strategic level in my company.

Senior CSR Manager

Consumer Goods Company
She is a definite asset. Her presence and leadership would always make any mediocre projects inevitable to excellency.

Pebbles Lin

Learning Design Director at NUNC
A Selection of Professional Highlights
2007 – Final diploma/master thesis on "Brand Hacking" passed with A+
2007 – First strategy work destined to turn Steve Jobs into a fan of my first client
2008 – Having advised on purpose-led business management already back then, I turned MAN Trucks & Bus into the first company that publicly acted upon smart and green city living, electric cars and energy-efficient transportation
2009 – 11 acclaimed industry awards (2007-2009)
2010 – Built strategic foundations for the internationalization of a German technology company, led digital innovations and facilitated a collaboration with artistic icon James Turrell
2013 – My first mobile app strategy work has been awarded "Best App of the Year" by The Next Web
2015 – Facilitated a European partnership for US-headquartered Kickstarter that resulted in a two years long engagement within the EU film industry and to approx. 1.2 Billion total media reach during an acclaimed European film festival each year
2016 – Strategized and successfully set up Germany's first innovative IT-education company that applies a bootcamp approach to address the talent shortage and gender gap in STEM
2016-17 – Became ESG/SDG advocate, sustainability-led angel investor and built an international network of impact investors and industry experts
2017-18 – Conceptualized and helped execute a corporate innovation program for an international, publicly listed company
2018 – Founded JUST DAMN RIGHT
2019 – Advised on and executed the first startup award in China for VISA Europe (also screened all applicants from the FinTech, AI and retail area and selected the nominees)
2020 – Launched the first independent, global awards that honor women from different walks of life and countries who address the world's most pressing issues (Global Sustainable Development Goals of the UN) with advanced, innovative solutions
2020 – Launched an exclusive strategic advisory format for forward-thinking senior leaders
2021 – Released first ebook "Value & Growth Toolbox 2020+"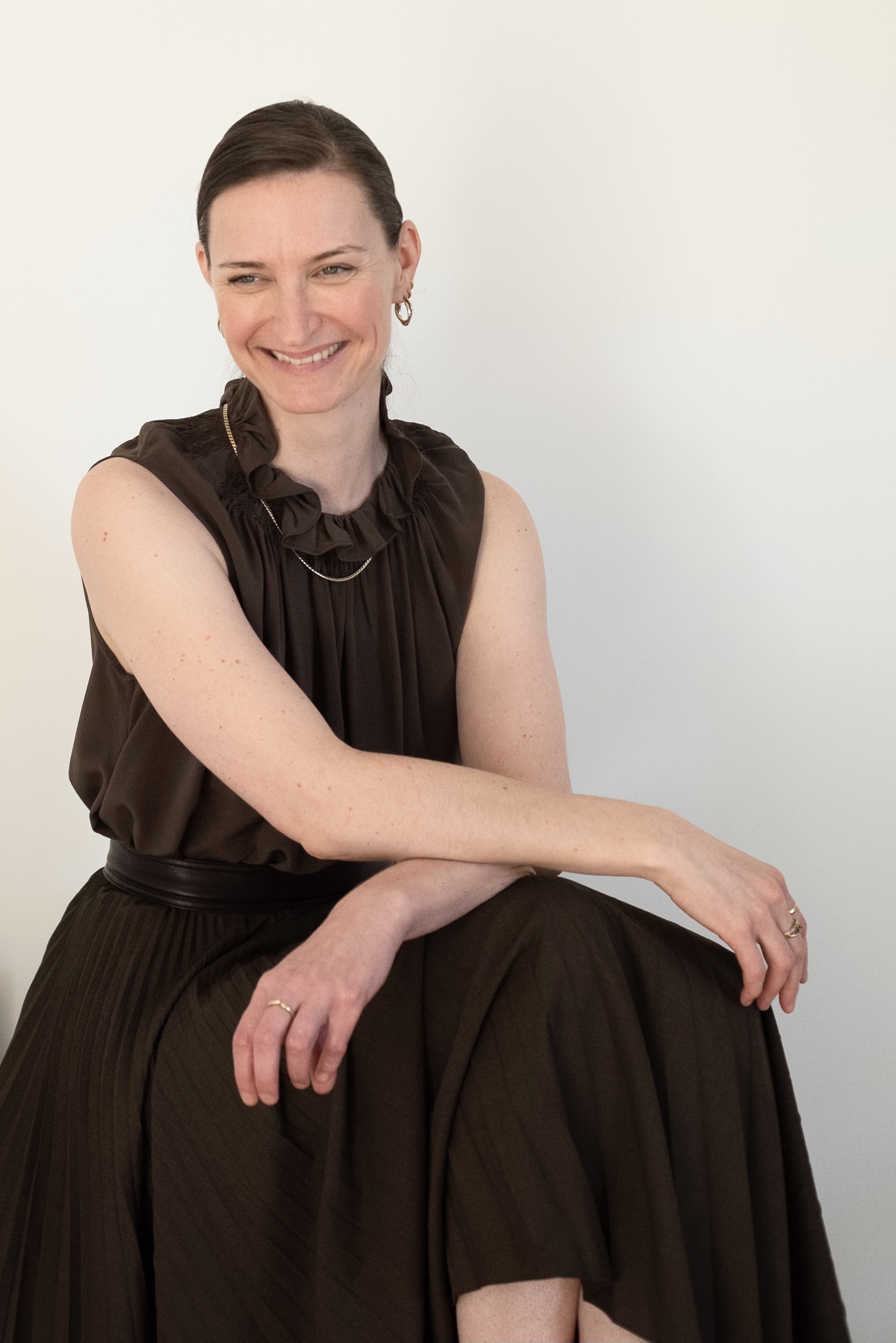 What I Believe In
Strategic thinking, system design and creative problem-solving are key future leadership skills
In a volatile world your competitor today can be your ally tomorrow
Holistic sustainability (ESG/SDG) will be the defining measurement for success
True power means compassion
Diverse teams are more successful than one-dimensional ones, specifically in crisis situations
Future challenges can't be solved with approaches from the past 40 years
Education, diversity and transparency are key to overcoming the economic and societal challenges that societies around the globe are facing
Content & Audience Development
I partner with sustainability-led organizations for content creation (English & German) and audience development.
Those activities can be and are not limited to:
Moderation and curation of panel speakers from my international network of industry experts and cultural leaders (find an example here)
Outreach and industry influencer formats
Keynotes and talks
Brand ambassador