You seek growth and sustainable business value?
I help forward-thinking individuals and leaders to succeed in that.
I'm an Award-Winning Strategist, Entrepreneur, Advisor, Educator, SDG Advocate, and a Renaissance Woman With a "Science & Art Mindset".
My first strategy work in 2007 was destined to turn Steve Jobs into a fan of my client's product. A year later, I turned MAN Truck & Bus into the first international company that publicly introduced smart city living, electric cars and energy-efficient transportation as we start to implement only today. Over the years, my strategic work in technology, lifestyle and design was recognized with eleven renown international awards.
I helped executives, founders and investors worldwide to be at the forefront of their industries, to create new, sustainable value, secure millions in revenue and to lead with a strong vision. In 2016 I set up Germany's first innovative IT-education company to address the IT skill gap. And recently, I founded the international, not-for-profit She For Social Impact Awards in alignment with the global Sustainable Development Goals of the United Nations.
I believe that economies that put people and planet before only profit-making are possible, lucrative and hold exciting opportunities that we cannot imagine yet. I also believe that individuals inherently seek to contribute to meaningful solutions, brands and ways of living. That said, my mission is two-fold.
On the one hand, I share my plethora of hands-on experiences with like-minded individuals to help them grow in their professions and to drive positive change in societies. On the other hand, I provide forward-thinking leaders with insights, strategies (business, innovation, marketing) and partnerships they need to succeed in the sustainability-led and digital-driven world.
Nadine is clearly ahead of her time and an inspiring leader.

Stefan Groschupf

Founder and Board Member of Datameer, Founder and CEO of Automationhero
Metaphorically speaking: Nadine is like a secret weapon.

Jascha Stein

Founder & CEO, Omnibot
Her intricate sense and sharp foresight of identifying business opportunities, potential products and brands make her stand on the frontline of all things digital and innovative.

Head of Innovation, international Financial Service Company
In only three months we have achieved with Nadine the things that we have been trying to achieve with several consultancies for the past eight years.

CEO

IT Consulting Company
She is a definite asset. Her presence and leadership would always make any mediocre projects inevitable to excellency.

Pebbles Lin

Learning Design Director at NUNC
I finally feel empowered to take CSR to another, real strategic level in my company.

Senior CSR Manager

Consumer Goods Company
Generate New and Sustainable Business Value
1:1 Advisory For Business Leaders
For selected, forward-thinking leaders I offer a personal advisory format focused on strategic matters and on investment opportunities.
I help those who seek my decades of hands-on and international experience in technology innovation, business, product, marketing and investments to develop a desirable vision about future success and to reverse engineer that vision into strategic, actionable steps and business value with regards to digital and sustainable market shifts. Plus, I'm well connected across a variety of industries, innovation hubs and countries. At critical moments for active problem solving I offer access to my international network.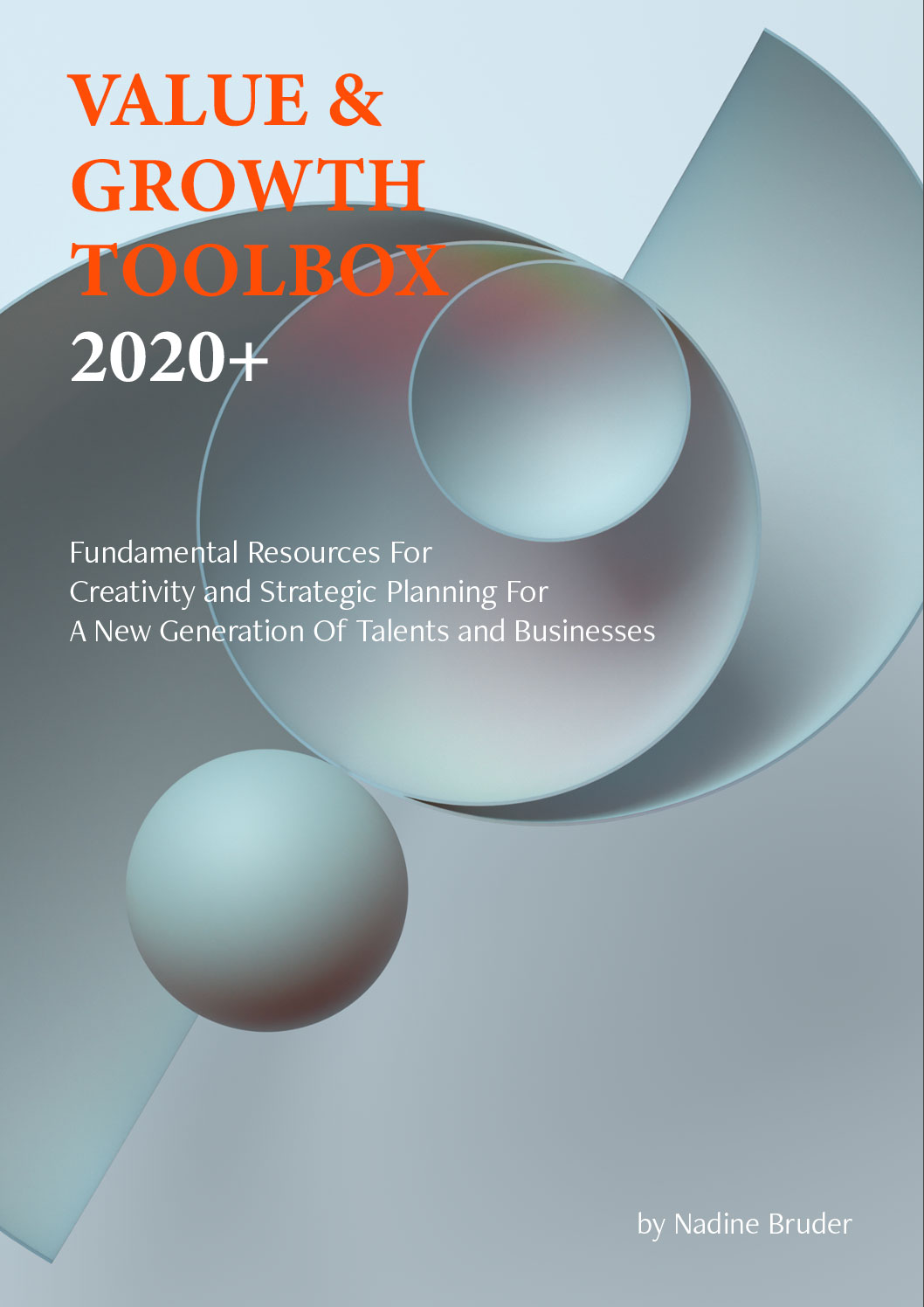 FREE Must-Have Tools
If you are a designer, engineer, marketer, analyst or manager who seeks to thrive professionally and to create meaningful solutions and businesses, then get
 my FREE ebook "Value & Growth Toolbox 2020+"

.

It's a 48-page curation of must-have tools for creativity, insights and strategic planning, targeted at the new generation of purpose-led professionals. I also included:
tools that I used to turn Steve Jobs into a fan of my first client ever
some of my hard-earned insights
checklist you can use right away
links to my favorite books for context
Download Tools