Your Purpose and Path to Impact
1:1 Online Coaching with Nadine Bruder
You landed here because you are curious about a more fulfilling, purpose-led work-life. One that is aligned with your values and authentic self. And which people experience through the positive impact that you create around you, or in this world.
Schedule a Free Pre-Engagement Call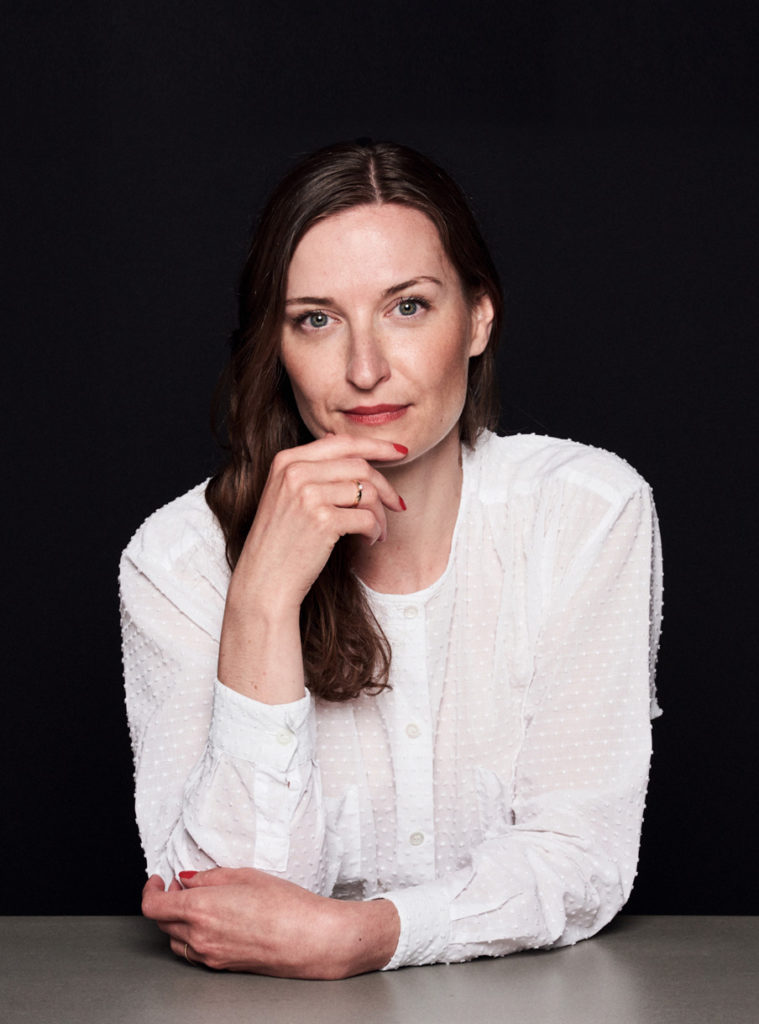 It is my heartfelt mission to help you claim that blissful feeling that comes with purpose, and that you're currently seeking.
To be able to experience bliss through purpose and creating positive impact, it's essential that you first identify the real reasons and beliefs which create your purpose. In short: what's your "Why"?
What I love so much about being "on-purpose", and what I love you to also experience is …
Once your purpose is clear, your actions will be 100% aligned with your goals, your authentic self, and you're able to attract the right people and opportunities into your life.
So, ready for your transformative journey?
Integrative and Steve Jobs-Approved
The purpose-led approach that builds the foundation of my 1:1 coaching has turned Steve Jobs into a fan of the brand of my very first strategy advisory mandate when I came fresh from university in 2007.
Ever since, it has been at the core of my work and client advisory work for both, brands and individuals, enabling transformational progress towards alignment and set goals.
However, I'm also integrating insights from behavioral and cognitive science, proven personal development techniques that create results fast. In addition, I apply my "4-Step Impact Formula" and lean into my 15+ years of vast industry experience.
Who Is This Coaching For?
This 1:1 online coaching is for you, if you
feel a desire to find bliss in your work-life again
seek to create positive impact, but you don't know where to start
look for an objective, empowering partner like me along the process
have two hours on three days for the sessions
What's the Experience Like?
I will guide you through the process during our three live online sessions and provide small exercises to work through on your own in between the meetings.
The only things you will need in the sessions are an open heart, a pen and some paper. And we can either talk in English or in German.
At the end of the last coaching session, you will have discovered what creates your bliss and have outlined your own "Purpose & Impact Statement", as well as your individual path to getting there.
And all along the process, I create a safe place for you to feel comfortable to open up. What we discuss in our sessions, stays in our sessions!
So, don't wait any longer – get ready for a more fulfilled work-life!
"Nadine's ability to uncover complex issues and translate them into a condensed, razor-sharp essence, which is easy to understand, is amazing.

CEO

FinTech Company
"You really helped taking the next steps and being aligned with my values. Your attitude is so simple and clear. I owe you a lot!

Francesca

Architect
"Since our coaching, there are rainbows again, and my life became colorful.

Serial Entrepreneur

BI Company
A 3-Step Journey That You'll Enjoy
Small exercises between the online sessions help you reflect and refine
Applying proven techniques and an integrated approach, I will walk you through the step-by-step process to identify and express your individual purpose, that will guide you forward into a more fulfilled and aligned work-life. Be assured that I create a safe place for you to be open. What happens in our sessions, stays in our sessions!
Now that you are clear about your "Why & Purpose", the second session is about a) refining it further and b) applying my "4-Step Impact Formula". It will help you identify how you can draw from your purpose and set out your path to impact. We will also touch on the Global Sustainable Development Goals (SDGs) for that.
The final session is about identifying actionable ways for you to align your purpose and envisioned impact with your current work-life and future opportunities. You will map out in a structured way your purpose, how you're going to realize your impact, and the purpose-led actions shaping your work, life and relationships.
Why I Coach Besides My Business Strategy Advisory
My career has been driven by creating brands that people love and a search for responsible progress in business and society. For me, this includes being invested in the empowerment of individuals so that they could live up to their potential and contribute to relationships and society in alignment with what they value.
Beyond that, I love 1:1 engagements as they fill me with so much joy the moment everything is coming together for the coachee, and he/she experiences just pure happiness, often also a feeling of relief. Having the privilege to witness that is priceless.
Start Your Fulfilled Work-Life Today!
0. Schedule a FREE pre-engagement call to see if there's a mutual fit
1.  Schedule your first out of three sessions
2.  Choose between English and German
3.  Meet on Zoom, via Apple FaceTime for three sessions
4.  You receive a personalized documentation after the last session
For: Professionals / Individuals
Time:  3 online sessions / each 2 hours
Exercises:  small exercises for reflection between sessions
Language:  English or German
Cost:  Starting from €5,500
Schedule Your Free Pre-Engagement Call
Nadine really inspired and pushed me to explore other opportunities and generally got me to think about the future in a new way with her enthusiasm. I am extremely grateful, and I hope that I can find a way to properly thank her.
International Opera Singer
Want to Do This In an Inspiring City Instead?
Instead of meeting online, spend 2.5 days working with me away from your daily routine. You choose from my curated list of cities where we would meet. Get fresh perspectives, experience me up close, and let us work intensively on your purpose and path to impact. Hand-picked real-world experiences will help you re-connect with your intuition and improve the outcome.
Let me know in our free pre-engagement call.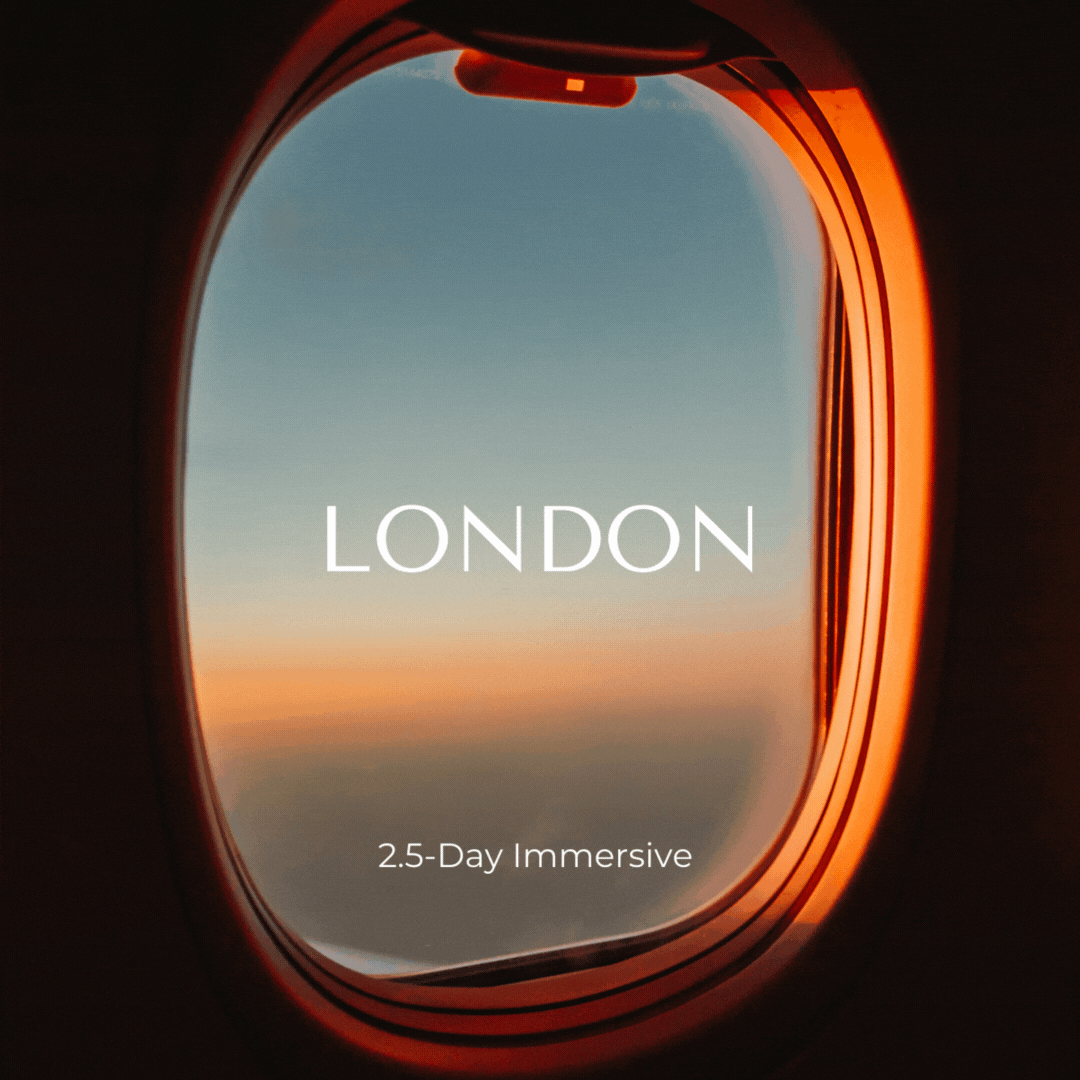 Schedule Your Free Pre-Engagement Call Now